Table of Contents
Do you love focaccia bread art? I know I do. It is one of my favorite things to make. You bring joy and happiness to all when you combine bread art with this scrumptious bread.
Perfect Focaccia Bread Art Designs are Possible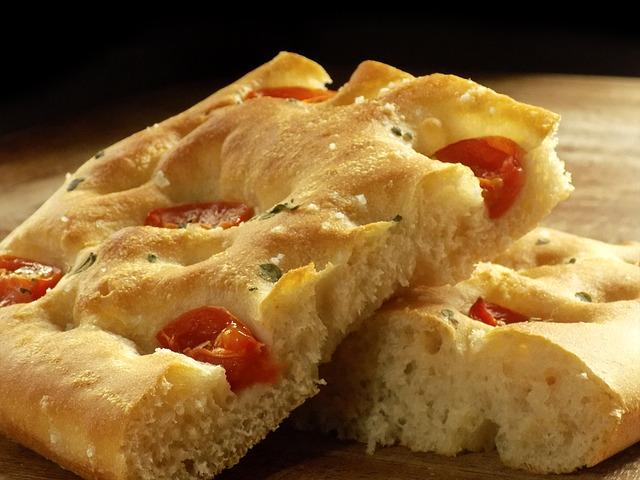 There are so many different ways to design focaccia bread art and each one turns out differently as no two masterpieces are alike. You can add all sorts of toppings and ingredients to your focaccia, making it a fun and unique experience each time you make it and offering a visual incentive for every piece. In this blog post, I am going to share with you seven different types of focaccia bread art that you can try at home. Let's get started!
Related Article: Bread Scoring for Beginners
Bakers, Step up Your Game!
This is not your average bread. And you're not an average baker! With a little bit of practice, you can create beautiful focaccia bread art. These seven techniques will help you get started. Once you've mastered these moves, feel free to experiment and come up with your own designs.
1. Focaccia bread art designs are all about the balance between bread, design and comfort. Before you even start thinking about the dough, go out and explore how your bread might look. Check out Pinterest or local bakers to see how they combine color, scoring and focus of the bread art.
2. Once you have an idea on how you want it to look, make a mockup on paper. You need the right ingredients for colors, the right design to show technique and then scoring the bread is key to getting that perfect focaccia look.
3. Be sure to use a good quality olive oil for your focaccia. Don't skimp as the idea behind beautiful bread is quality. From the ingredients you use to the time you bake, make it the best of all baking elements.
4. The dough should be wet but not too sticky. This is a very important tip for any focaccia bread. The line is sometimes easier implied than done. Be vigilant to making the right balance for preparation of the perfect bread art design.
5. Preheat the oven well before baking the focaccia. Another element that impacts the bread design as much as the bread itself is the temperature of the over. Allowing it to have an even baking will showcase the art in a vivid way. Sometimes when there are uneven pockets it's easily revealed in the process when heat is implemented.
7. Allow the focaccia to cool before cutting into it. In fact, make sure you take a couple of pictures of your focaccia bread art so you can share it with everyone before you start eating it. A corner missing doesn't reflect the true outcome of the product.
Do Remember: Focaccia is best served warm or at room temperature.
I typically spend hours before I start making the bread exploring the different bread art and focaccia bread art designs. I want the perfect reflection that showcases the bread in a way that best represents the occasion. It's important to me to have a positive presence when I share it with friends and family.
In Conclusion
My favorite focaccia bread art design is the garden window design I make with a variety of colorful elements. It actually looks like a window when looking out with planted pots full of colorful flowers. It's perfect for any outdoor party and people love to take pictures, chat about the concept and then, of course, we break bread.