Table of Contents
What is Holiday Bread Art?
Wondering what is holiday bread art? You might have seen bread art and didn't even know it! A general definition might include holiday designs (depending on the event) that reflect festivities of the season. It's typically a special loaf that's more about the design than the actual bread.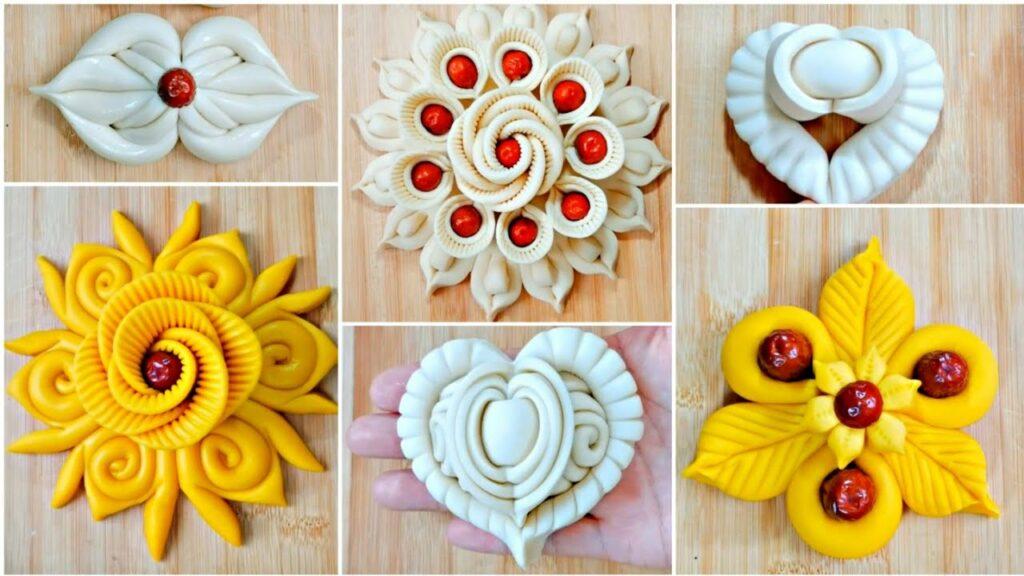 Can Holiday Bread be Flat or Just a Loaf?
If you are looking for an artistic bread, don't limit yourself to just a loaf. Bread comes in all different shapes and sizes (not to mention flavors) so the best way to enjoy holiday bread it so see what is available and decide based on a visual aspect of the item. Personally, I love bread art that's full of color. From tomato reds, beet purples and even green leaves, creative bakers can surprise you!
FAQ Holiday Bread Art for Holidays
Wondering what holiday bread art should you be looking for depending on the season? We have your answers! The best bread art comes from the creative minds of bakers, but here are some ideas to look for when you search the local bakeries and deli restaurants for your personal creation.
Bread Art themes To Consider:
Christmas Bread Art: The traditional Christmas trees, stockings and even Santa Claus usually are represented well on bread art. Last year I bought a loaf of focaccia that looked similar to the nativity scene. When I saw it, I was enamored by it. So distinctive and yet so delicate. The best time to find holiday bread art is around Christmas.
Thanksgiving Bread Art: The traditional turkey bread art will be out during the season. There is no doubt you will find scenes of harvest and autumn as bread art too. With orange and red colors on a golden crust, it's the best time of the year.
Halloween Bread Art: On last Halloween, I purchased a wonderful loaf of bread art that was absolutely stunning. Nope, it wasn't a witch or pumpkins (however, I would have appreciated that) instead it was a stark graveyard, complete with stones in the dirt.
Easter Bread Art: The bunny typically can be found on bread art around Easter. I've also seen cross bread scenes that were spectacular. If you find a big Easter egg bread loaf, decorated perfectly, it will have the kids grinning.
What is Holiday Bread Art Decorated With?
The decorations of holiday bread vary, depending on the baker. If you stopped by Kind Arthur Bakery, you'd find they stencil the loaf. If you stop by the Florence's Bakery, she actually uses color ingredients baked on top to perfection to make scenes. While the most perfectionists do work hours on a single loaf, the medium of ingredients on top of the loaf really does vary. The smaller the details, the smaller the pieces so there is further detail.
In conclusion
Make sure you search out your local area for perfect holiday bread art. It's so popular you don't want to wait until the last minute as people will already beat you to it. Sometimes bakers will take orders, including for bread art, so ask around to find exactly what you are looking for.