Table of Contents
Will Trendy Focaccia Bread Art be tomorrow?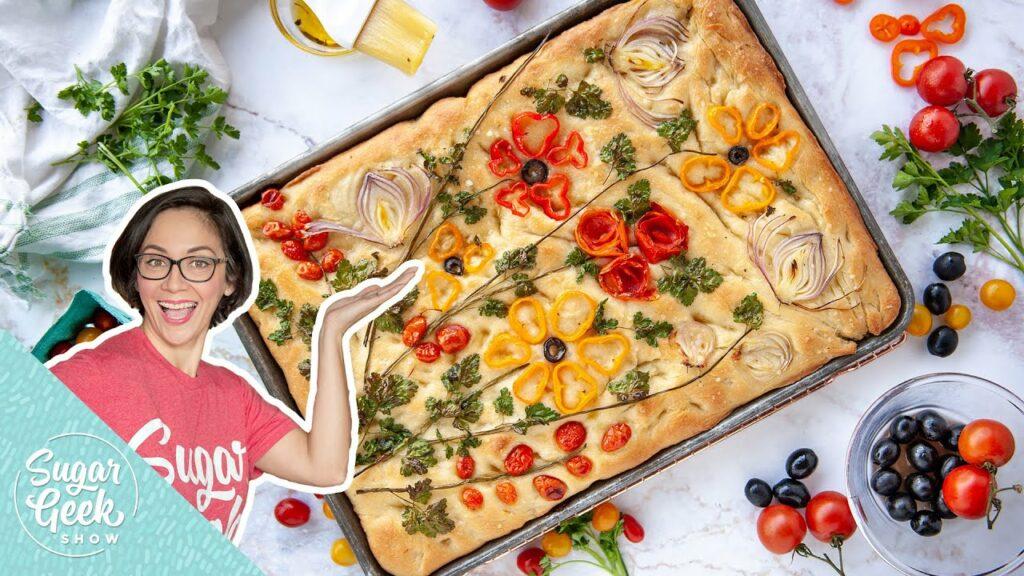 So what is Focaccia Bread Art? According to Wikipedia it is flat leavened oven-baked bread that comes from Italy. This type of bread is very close to pizza bread. In Europe, Focaccia Bread is used as side dish or as sandwich bread. And requirement on it shape, Focaccia Bread comes round, rectangular, square shape, or just about any shape you can think of. This helps when making Trendy Focaccia Bread Art because there are limits. But back to the question if it the in thing you should have at your next dinner party.
The trends have spoken!
The focaccia bread art has set the baking world on fire and customers are clamoring to get a slice of this designed bread. It's not been around too long, but top designed bread has been a huge hit over the past few years. And it's looking like it might just get bigger.
Focaccia Bread Art Designs
If you haven't seen, the focaccia bread art designs are amazing. From garden scenes to flowers of beauty, the time consuming element has designers (also known as bakers) coming up with wonderful ways to make the top of bread visually appealing. It's spreading even further in 21021. Since Focaccia is flat, the bread designs just keep getting bigger and more elaborate. With such a big surface area, it's possible to really create some amazing art.
The Talent Behind Bread Art
The talent behind bread art might surprise you. The local baker is your biggest creator. And while you might have an amazing baker in your area, so do I and most of the world does too. Bakers have come together to swap some amazing designs, streamlined the idea and have begun to make more and more bread art. Some bakers are more into the bread art than other. Yet, there are so many loaves to choose from, you can find plenty of great designs for your loaf to eat.
Have You seen the Focaccia Bread Art Trending
If you are wondering how the Focaccia bread art started to trend, you need to thank the Pioneer Woman, Ree Drummond who has really put the trend on steroids. Her latest recipe of lucky cherries as Focaccia bread art is absolutely turning heads (and it's easy to make too.) It would be a perfect at home games night theme bread loaf for sure!
Holiday Focaccia Bread Art will be Hot in 2021
If you think Focaccia bread art is popular now, wait until the winter holidays in 2021. Not only would cherry tomatoes be perfect as ornaments for Christmas trees, you can probably visualize a number of other wonderful holiday bread art for Christmas, New Year's Eve and even Thanksgiving.
In Conclusion
If you haven't considered holiday bread art — in particular focaccia bread art — start checking your local bakeries for a chance to get a loaf. OR if you're feeling confident, make a creation of your own. It's a delicious way to enjoy a good slice of bread!