Are you looking for bread scoring designs? If you are new to the baking world or a seasoned professional, finding new designs to make the top of your bread loaf look spectacular is always difficult. Every type of design is unique, but the feeding of creativity to make your design special to you is important. So where do you look to find bread scoring designs?
What is Bread Scoring?
Bread scoring is the process of cutting or scoring the top of the bread dough before it goes into the oven. This allows the bread to expand properly and creates a beautiful design on the crust.
Do I Need to See the Baked Loaf or Bread Scoring Designs
Finding the perfect design means visually seeing how it comes out after the process is complete. This makes the hunt for designs a little more difficult. While a cut pattern would be helpful for you to see the depth of cuts, the type of instrument used and the way the bread rises, it's probably not as important as the final product.
You need to see the loaf, after it has been baked, to determine if the final outcome is something you'd like to make before starting the process. Of course, it would be great to have both before and after pics, but if you have to choose, the final baked bread scoring designs are essential.
Depending on your skill and score technique, you might see a nice design and put your own spin on it. This is a great way to continue your growth as a baker too!
Where Can You Look for Bread Inspiration?
If you are looking for bread scoring designs, here are four places you can look online:
1. Pinterest. Pinterest is a great place to find bread score designs. You can search for terms like bread scoring, bread designs, or bread art to find a wide range of designs. You can also create boards to save your favorite designs for later. This will help you as well as other bakers as you connect with some amazing talent.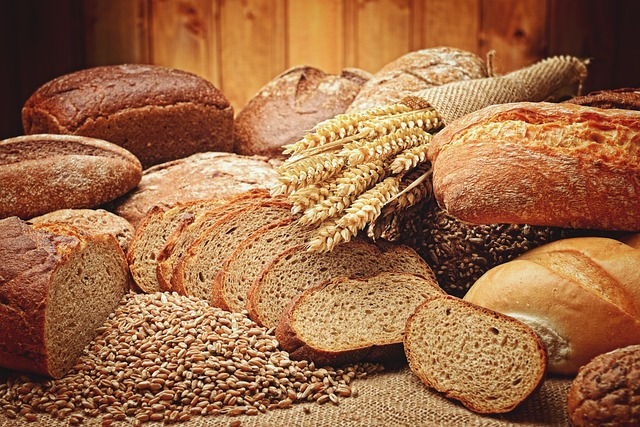 2. Instagram. Instagram is another social media platform that is great for finding bread score designs. You can search for hashtags like #breadscoring, #breadart, or #bakersofinstagram to find a variety of designs. You might be surprised at the bread scoring designs for holidays like Christmas, Easter and even Thanksgiving. 
3. YouTube. YouTube is a great place to find tutorials on bread scoring techniques and designs. You can search for specific bread scoring techniques or watch videos from bakers who share their favorite designs. Many bakers also offer step-by-step tutorials on how to create specific designs.
4. Online Baking Communities. There are several online communities dedicated to bread baking and scoring. These communities offer a wealth of information on bread, but you will see that bread scoring techniques and designs is a new art form that isn't always a priority to some bakers. 
Bonus: Don't forget to check TikTok and other social media outlets. We find amazing tutorials about bread on Facebook, but sometimes they aren't easily found as they are in private groups or exclusive chats. With a little bit of digging, you might find new and exciting bread art that would be perfect for your next loaf.
In Conclusion
There is a wealth of information available to help you create beautiful and unique bread scoring designs. At Holiday Bread Art we continue to appreciate all the amazing designs from bakers around the world. Not only do we report on the amazing designs seen in our world, we make our own designs as well. It's an art form that we truly appreciate and we hope you do too!